Paving And Driveways
A top driveway gives your home a great kerb appeal and creates a beautiful, great first impression for visitors. But, with the driveway is not all about the way they look. A right driveway must have sufficient drainage that would make it resilient to the bad weather. That's why, we produce not only good looking (according to your choice of design) but also top quality driveways, built with the best possible materials.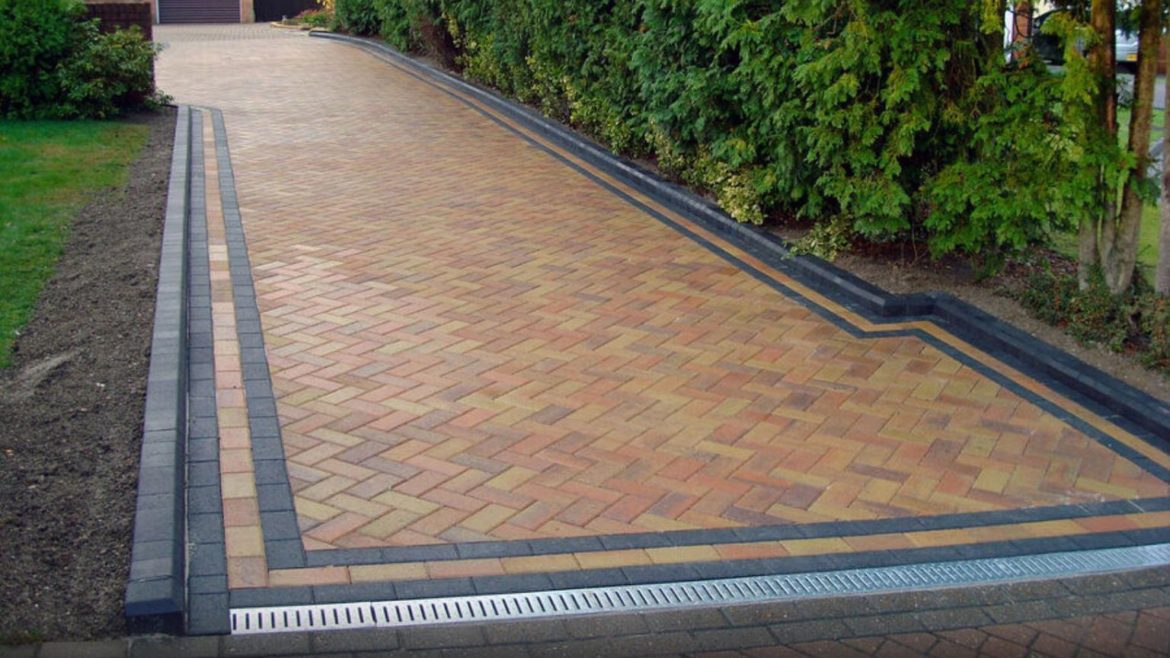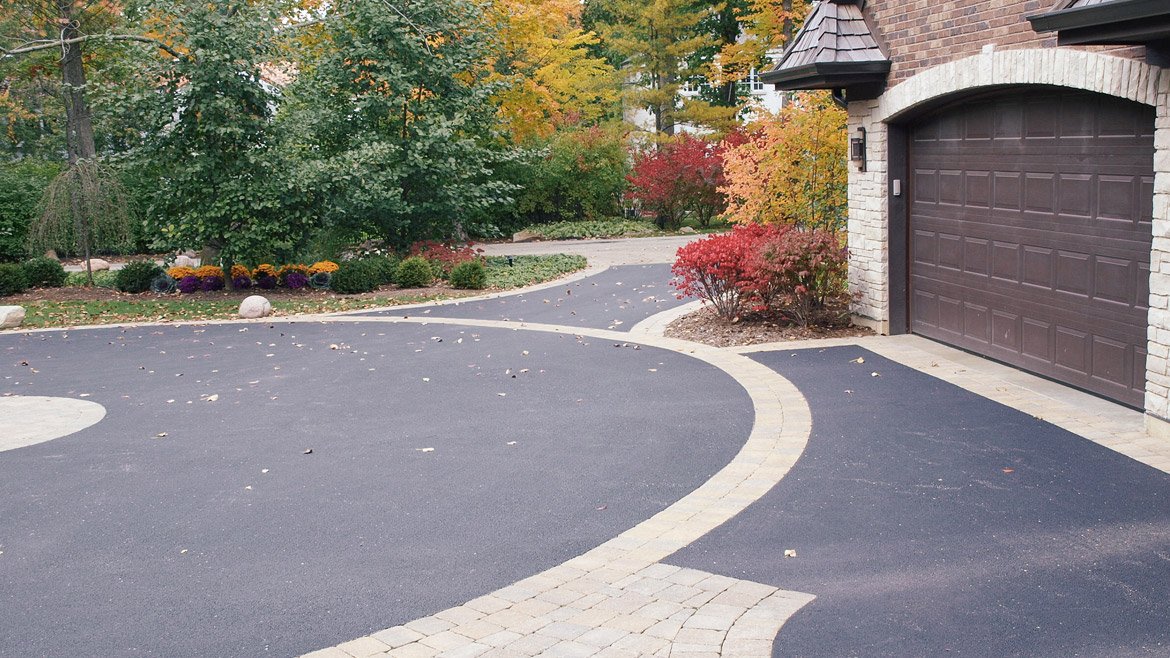 Paving And Driveways Services in BICESTER - M&C Driveways
Welcome to M&C Driveways, your most reliable groundwork contractor in the Bicester, Oxfordshire and the surrounding areas. We are certified experts in installing all types of patios and driveway areas, from paving, tarmac, and gravel for all kinds of concrete surfaces.
We always make sure that the driveways we deliver are well-designed and attractive, to add value to your home while it provides secure, convenient and secure parking. Our driveways are not just beautiful on the outside, but also very durable and long-lasting. All M&C Driveways driveways have a 10-year guarantee as the quality of our driveways is of great importance to us.
Before starting the design of your driveway, consider what you are designing it for; for entertaining, to socialise, to park your cars or to enjoy the view? If unsure, our driveway experts can help with free advice and free planning for your driveway and any paving areas you might have. We can help you with all types of driveways:
Concrete Driveway
Asphalt Driveway
Brick Driveway
Gravel Driveway
Dirt Driveway
Crushed Stone Driveway
Cobblestone Driveway
Crushed Basalt Driveway
Recycled Glass Driveway
Green Lawn Driveway
Paving And Driveways at highest industry standards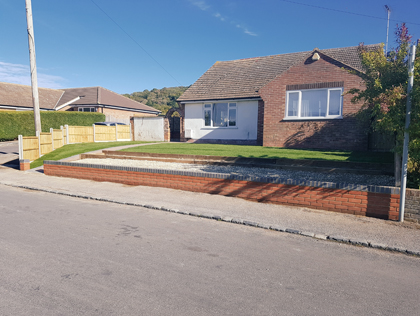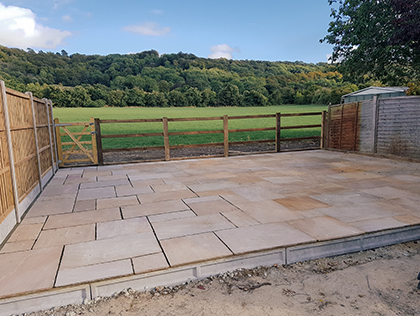 Post initial assessment and consultancy, our team will provide you with a proposed design outline and a custom quotation in maximum three days after contacting us. If you decide to go with us, you can rest assured that our company uses only high-quality paving from the leading manufacturers such as Natural Paving, Blockley, and Marshalls laid to the highest British standards of quality and expertise.
As such, we ensure that our driveways and pavings are constructed to the highest industry standards and will look stunning for many years. Moreover, we guarantee that your driveways have the right drainage for a clear runoff. All our work is guaranteed and insurance-backed. Here at M&C Driveways, we have a 'No deposit – No down payments' policy as we believe in our work.
Our team of highly skilled experts in driveways and paving services are dedicated to providing work of the highest quality, and always determined to complete the work always within the given timeframe.


we have a wide range of products that let you achieve any design you like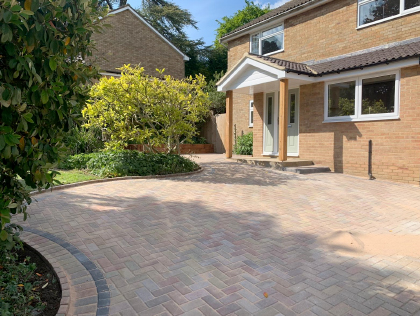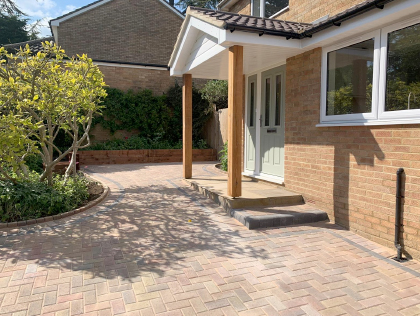 Whether you want to have a traditional tarmac driveway or a drive covered in gravel or decorative block design, our expert driveways builders can place natural stone driveways using products from all the leading suppliers such as Paver systems, Marshalls, Tobermore, and Stonemarket. We'll ensure the supply of all materials and tools, always seeking to create the patios and driveway you demand, at the most competitive price, and with minimum discomfort and inconvenience, yo you and to your property.
Here at M&C Driveways Bicester, we have a wide range of products that let you achieve any design you like, from realistic looks of natural stone cobbles to natural stone setts and concrete block paving, all ready to transform your driveway. For example, if you are looking to achieve a premium natural stone look for your driveway, then we recommend you the Natural Stone Setts which are ethically sourced and available in numerous colours and finishes.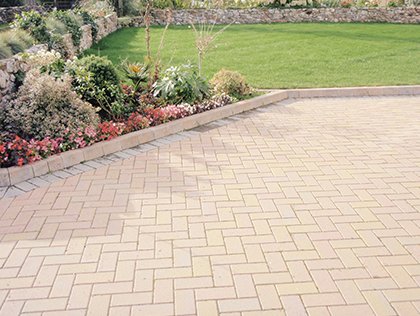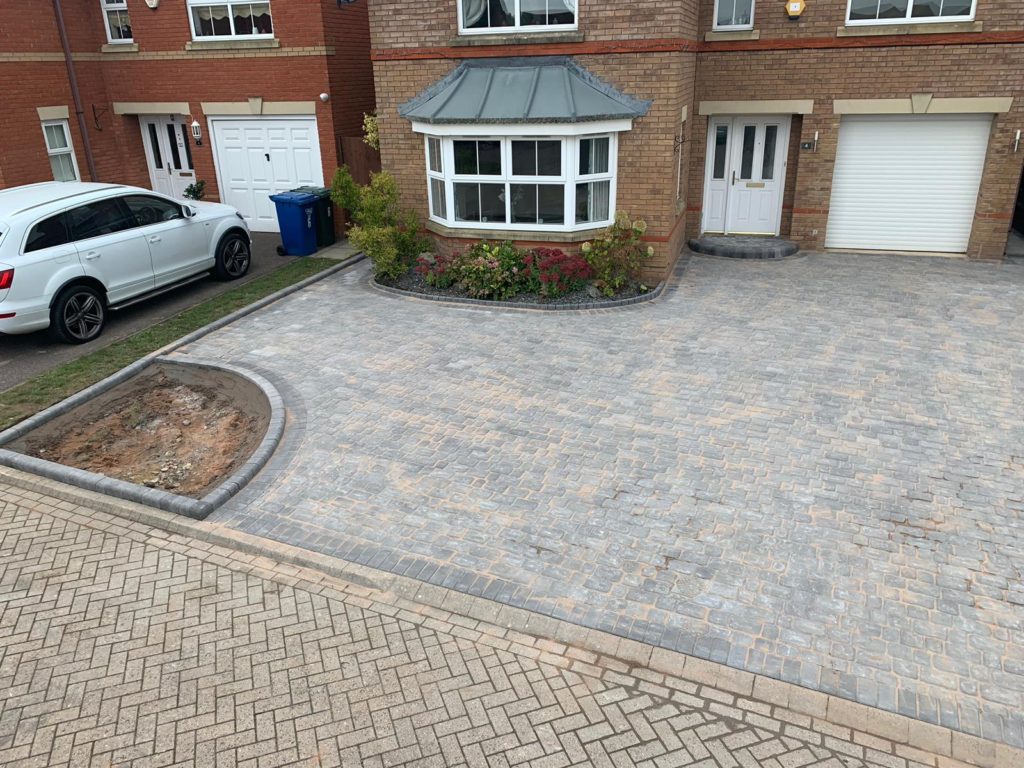 For those of you looking for something of high efficiency or completely different, and for those of you who would like a more cost-effective driveway alternative, our patio experts can introduce you to a vast assortment of concrete block pavings, available in many sizes, finishes, and colours.
Not only that we install the most effective patios and driveways for our clients, but we also look after them as after some time displaced parts of the gravel might result in unesthetic appearances on the driveways. If the problems are untreated, it might end up in unsightly pits, puddles and ruts, which in the end will become inclined or unusable driveways.


Paving and driveways - Bring your driveway back to its original state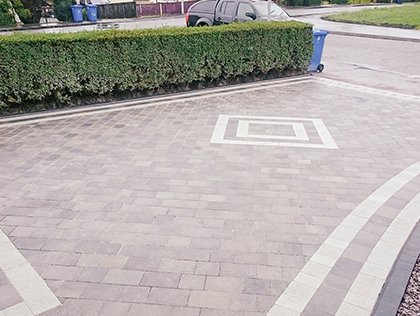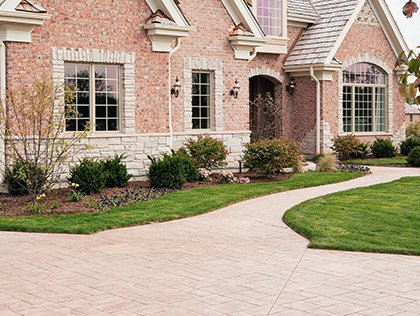 That is why our patio and driveway experts will advise you on the different types of gravel finish available, and based on that choice will only use the most advanced installation methods to fit the best quality patios. Furthermore, our driveway experts will ensure that your gravel stays put without much maintenance required from you. But in the case when repairs are needed for your driveways or patios installed by us after many years of regular use, our driveway engineers are always ready to provide cheap and effective rehabilitation and cleaning patio services and bring your driveway back to its original state.
M&C Driveways Bicester is open seven days a week, ready to provide you with free on-site quotations and patio installation advice. Our team believes in keeping clients fully involved in the whole process, from design to installation, so that each client gets custom patio and driveway they've always dreamed of. With us, all patios are tailored to the client's taste. Our team will walk you through every single step of the project, from start to finish, as only working together we can realise your dream.
professional paving and driveways advice available
We offer many different driveways paving designs, from natural stone to innovative setts and cobbles, to sustainable, and permeable pavement to block and concrete paving, all designed to transform your driveway and suit any house.
The colours of our installations can vary from autumn and terracotta to silver grey, basalt, charcoal or graphite and so you can rest assured that we'll always find one to suit your needs. If you're looking for a price-competitive and respected company, for your paving and driveway installation, then look no further. Call us today for a free quote or any professional advice on your new driveway. M&C Driveways Bicester is always here to help.
You can find more info about our paving and driveways services on the Trustatrader website.