Fencing Services
M&C Driveways is a local fence company that leads the way in specialist fencing services. Our team provides assiduous fence services and fence repairs to private and small business in Bicester, Oxfordshire and Northamptonshire area. Our team is proud of having professional and organised conduct, working to meet our client expectations without supervision.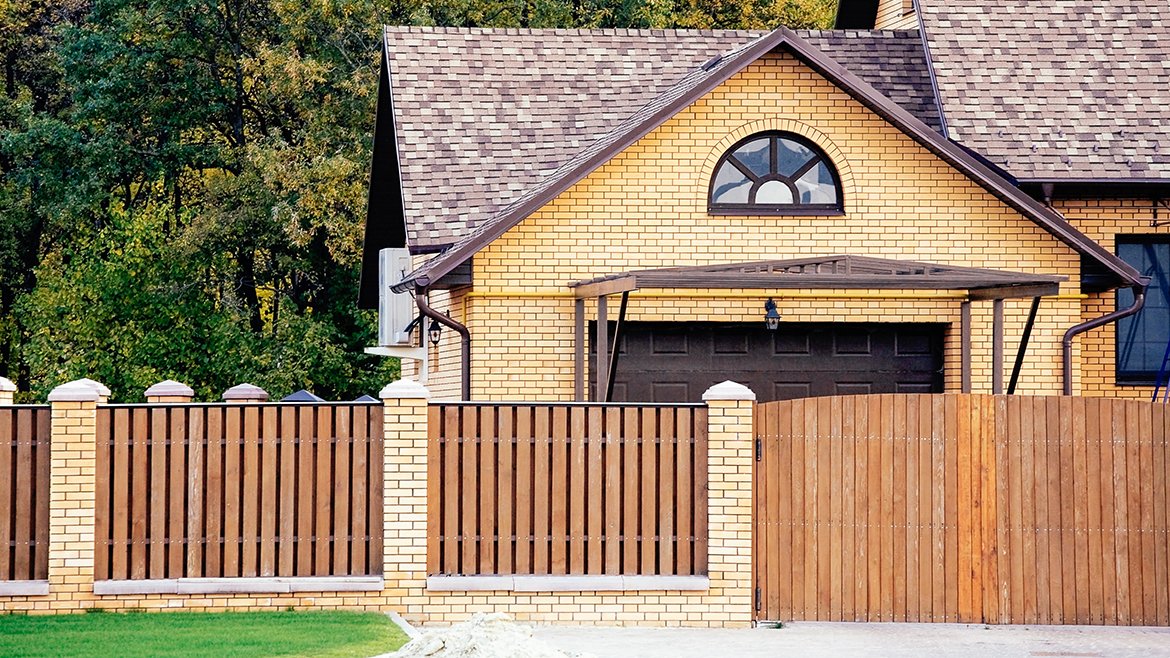 Fencing Services & Custom Fences
Why leave your fences in the hands of  M&C Driveways? Because your fences give the first impression visitors and neighbours make of your loved residence. That is why our team will work hard to deliver the most effective fences, designed to have your neighbours go green in envy.
Our team knows that it takes time and effort to raise solid fences, or repair the broken ones, particularly on expansive properties such as estates and manors. Nevertheless, this is what makes M&C Driveways so unique, as our team will put time, effort and dedication to mend and maintain your fences adequately.
M&C Driveways undertake fencing services and fencing construction projects on a routine basis. We started as a small family business over thirty years ago and have continued our engagement with this sector ever since.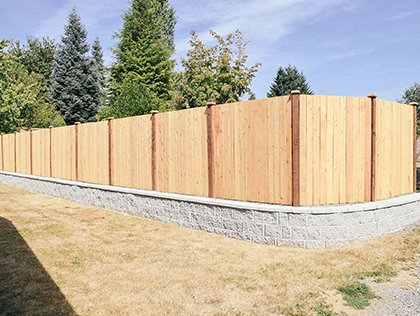 M&C Driveways fencing services we specialise in the installation of high-quality wood and metal fencing and gates. When it comes to choosing between metallic or wooden fencing, our team recommends close-board fences given its excellent blend of durability and functionality. As an alternative, our team can install an extra wooden fence around the pre-formed panels.
In addition to the standard rectangular panels, wooden fences are available in a large number of decorative styles. Our company can also offer a wide range of unique wooden fencing systems and styles, such as picket, lattice, and hazel hurdles for example.
All M&C Driveways fences are weatherproofed to ensure they remain attractive and functional for as long as possible. Our team prefers close-board fencing for its blend of durability and functionality. Moreover, when and if installed correctly close-board fencing will provide a robust and attractive boundary that lasts for many years.


Fencing Services - Weatherproofed & Custom Fences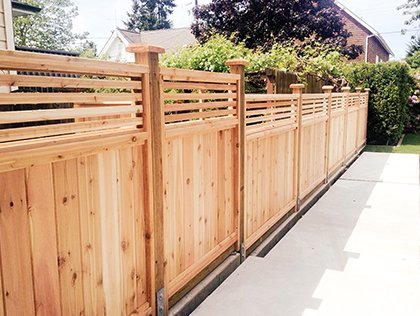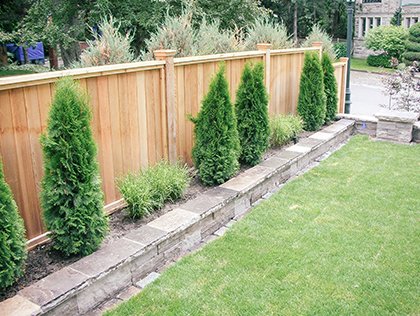 When it comes to the use of close-board fencing, our team recommends the use of larger section timbers which provide maximum protection from the weather. Even more, require close-board fences require minimal maintenance throughout their lifetime. Once the fence is installed, it can be stained to the customer's preferred colour choice, or it can be left to slowly mature to brown, or silvery grey, depending on the material and level of humidity.
Local artisans make all our wooden gates to the highest standard of quality. Materials used are either softwood or hardwood. For more massive entrance gates our team can install remotely controlled automatic mechanisms, which can be activated either from the car or the house.
Metal fencing and gate railings come as standard panels but in most cases can be made bespoke to the customer's needs or local fitment. We can work with a wide variety of materials and price. All prices reflect the material used, which can be mild steel, wrought or cast iron, and the degree of customisation involved.
Our team can also build metallic custom fences, right to your design and specification.


Fencing SERVICES - Wide Range of Offers & Solutions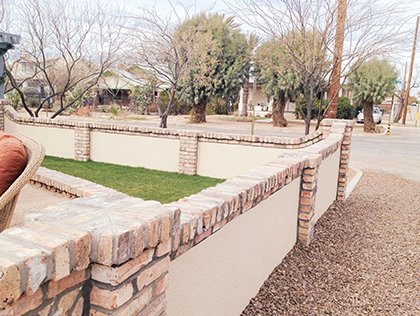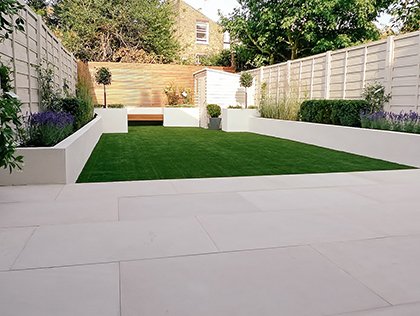 In comparison to wooden fencing, metal fencing provides a durable and attractive border for properties looking to achieve of more contemporary or even more historical look. Similarly to our wooden fencing, all our metal fencing is protected against rust and will last for many years with minimal maintenance.
Pick up the phone and get in touch to discuss your requirement. Our team of expert has the experience, ability and knowledge of local fence companies and fence subcontractor organisations, which allow us to reach and fulfil any special requirements our private or business clients might have concerning specific fencing services, or unique fence repairs.
M&C Driveways team is devoted to the art of fencing installation, fencing repair, and fencing preserving, with breathtaking results. Our team work seamlessly, cleaning up and removing waste after each visit. Unlike many fence companies near you, the only aspect of our work your eyes will encounter is a reliable and robust fence that you can take pride in. Our fencing services include a wide range of offers and solutions, customised to cater to both domestic and commercial properties.
Our team has extensive experience in running weekly, monthly, and seasonal fence repair and maintenance. We cover various types of properties and office, from the busy and more urbane properties to private residencies in remote villages, up to grand estates starring considerable fences. With us, no job is too small but also no role is too significant, as our team has already covered prestigious commercial properties such as Medisense and Bicester Village, with great success.


Fencing SERVICES - Business or private fencing
Finally, regardless of your needs, business or private fencing, remember that three elements make up for a reliable and robust garden fence: first, it must be sturdy, second, appealing to the eye, and third, it must be well priced. We can offer to match your needs and budget, so feel free to contact us if you have any requirements or questions.
If your project requires any fencing, private or commercial, you can rely on M&C Driveways as your most trusted provider of fencing services throughout Bicester, Kidlington, Woodstock, Brackley, Buckingham, Thame and West Aylesbury, Oxfordshire and Northamptonshire. 
You can find more info about our fencing services on the Trustatrader website.