Landscaping Services
We are a warm, family-run company, specialised in the maintenance and building of high-quality gardens. M&C Driveways provides tailor-made professional service, customised to fit the client's specific requirements, renowned as a reliable property maintenance company with a reputation for quality in landscaping services.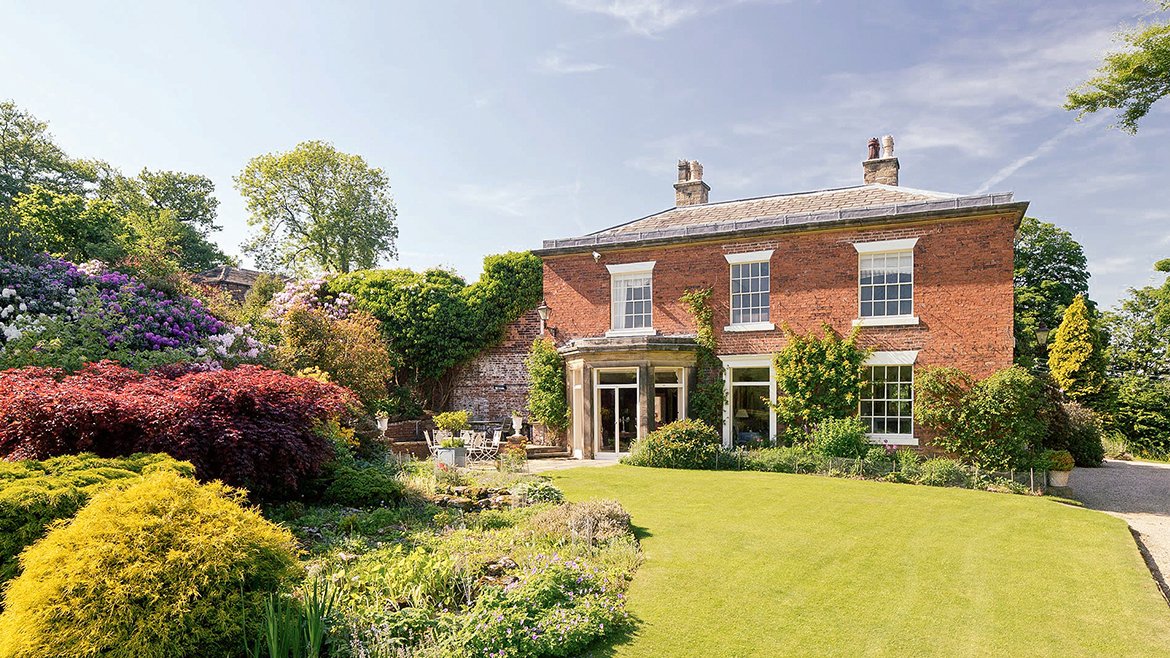 LANDSCAPING SERVICES OXFORDSHIRE
Our custom made landscaping services include lawn mowing, tree pruning, hedge trimming, and other specific lawn-care services. We can help with all types of garden projects, from initial design, through to landscaping, planting and finally up to garden maintenance.
Our team has extensive experience with gardens of all sizes. Moreover, we are working closely with local designers and private and commercial suppliers that help us deliver in time all the parts and services required. With us, you start with an idea. Then, we conceptualise it, turn it into a bespoke design, up to concrete constructions and planting. M&C Driveways make your thoughts turn into reality.
Once the initial project is completed, if you want us, we can take care of your garden as well. Our support gives you the freedom to take care of other businesses while enjoying the most out of it. If you decide to choose M&C Driveways landscape and garden services, we'll make sure you benefit from our highly professional and efficient garden maintenance. By doing so, we'll be saving you time and hassle and allowing you to relax and enjoy your garden.


Covering a wide range of landscaping services and garden maintenance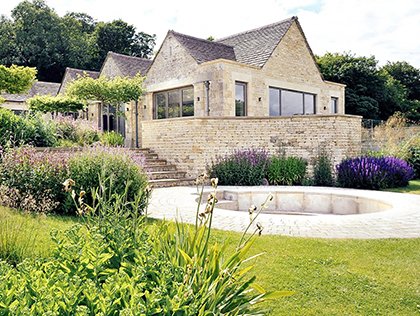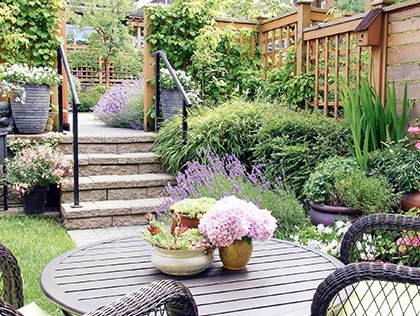 Give M&C Driveways a call today as no job is too large or too small for us. Contact us if you need help with any landscaping services such as lawn care services, lawn maintenance, lawn mowing services, and garden maintenance services. While we understand that there are many lawn care companies and landscape contractors in your area, we firmly believe that our services are the cheapest, fastest and the best you can buy.
Our garden maintenance services, from one-off hedge trim to massive garden clearance are legendary. You can book our team in for a regular slot, or, give us a call and one of our staff members will be more than happy to visit your property on an ad hoc basis. M&C Driveways works throughout the year on all types of gardens, patios and lawns whatever the season!
M&C Driveways is able to cover a wide range of landscaping services such as garden maintenance, hedge trimming, fruit tree pruning, lawn mowing, garden clearance, weeding control and other lawn care related services such as raking leaves, pressure washing drives and patios, pruning roses and other thorny shrubs, cutting back perennial plants and other specific ground maintenance.


LANDSCAPING SERVICES - NO job is too large or too small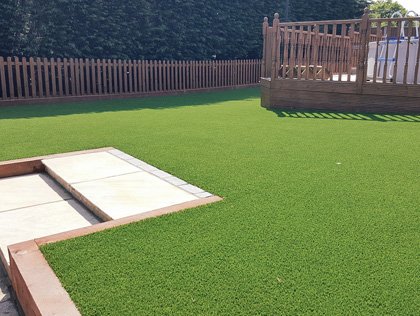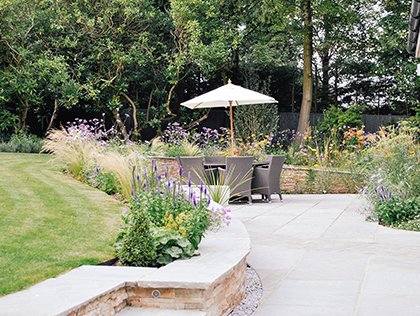 M&C Driveways can cover paving, patios, driveways and landscaping services and much more. With over thirty years of experience, we are proud to serve customers in Oxfordshire and all surrounding areas, such as Bicester, Oxford, Buckinghamshire and Northamptonshire. As the job of plants in a garden is to soften the landscape, M&C Driveways can give a softer look to your landscape; more poetically put, M&C Driveways is here to help you create beautiful colours in your garden, all year round.
When correctly planted and well looked after, anything from turf and trees to flowers and bulbs will work synergically to lift up the garden and improve its overall structure. M&C Driveways landscaping services will help you achieve any vision you have for your dream garden. Whether your ideal garden requires creating a new raised bed of flowers, planting new hedges and shrubs, or redesign a new patio through the many plants in the garden, we are always here to help.
Our company provides bespoke services to each of our clients. If unsure, call one of our garden experts today and together look at a wide range of colours and varieties that might suit your garden and style. Our garden experts will work with you on existing garden design, work with your designer on a new one, or work with your garden ideas to select the perfect garden plants for any situation.


LANDSCAPING SERVICES - Your Garden will always look at its best
Most of our landscaping services include garden planting such as planting shrubs and trees, laying turf and establishing lawns, planting garden borders and mulching, soil management and landscaping around a pond, annual bedding plants, wildflower meadows, potted flowers and plants, cutting back perennials, planting vegetable gardens and fruit trees.
Irrespective of the chosen landscaping services from M&C Driveways, our team will make sure your garden always looks at its best. Once the initial work is complete, our expert gardeners will be more than happy to prepare for you a customised to your needs, garden maintenance package. Our mission is to ensure that your garden is always looking fresh and aesthetically pleasant.


LANDSCAPING SERVICES - A complete service
With M&C Driveways, all landscape and garden maintenance services are provided professionally and efficiently. All our garden maintenance services are designed to save you time and hassle and finally give you a cosy and beautiful place where you can relax and enjoy the end of the day.
More than anything, all our landscaping services are environmentally friendly. We ensure that all garden waste and extra remaining are ethically disposed. Our team will try to minimise the ecological footprint, wherever possible by providing that all waste is disposed of responsibly.
When removing garden debris or rubbish as part of our garden maintenance services, you can rest assured that we'll treat both your garden and the environment with great care. Call today and get a free garden maintenance quote. Our quotes are free, followed by a no-obligation on-site visit and quotation. All it takes is to give us a call or send an email.
You can find more info about our services on the Trustatrader website.